Does Twitter really live up to all the hype?
To be honest, I always thought it to be a complete waste of time…Can someone please explain to me how you can get any kind of significant message across in 140 characters!? Even less if you add a URL!
Isn't Twitter just for those who love the sound of their voice so much that they need to substitute incessant talking with tweeting when nobody's around?
I've never really seen the value in Twitter until after recently completing a training from traffic guru Neil Patel. Neil basically spells it out like this…If your not distributing your valuable content to the twitter world then your missing out on a lot of traffic and of course, POTENTIAL SALES…
I'll now be adding this platform to my distribution routine and here's how to do it the right way. 
Unlocking the Twitter Flood Gates

…
Tip #1; Bring On The Automation
Automating mundane tasks in any business can mean the difference between burn out and success. Do you want to be doing repetitive tasks like sending out welcome messages, un-following those that haven't followed you back or posting tweets every day? 
Or 
Would you rather be spending your time focusing on IPA's (Income Producing Activities) like creating valuable content?
Silly question right? Well in most industries, especially in online marketing, there are many online tools available that will gladly do these tasks for us day in day out without ever complaining. And for everything else there are VA's!
Here are a couple tools I can recommend for Twitter; Hootesuite & Crowdfire  
Tip #2;

Know Your TFF Ratio
What is a TFF Ratio you ask?
It stands for Twitter Follower-Friend ratio and represents the ratio between the number of people you are following compared to the number of people that are following you. Having a ratio under 1.0 is really bad and you could be mistaken for a bot. Anything close to 1.0 is good. 2.0 pretty much says you're a leader in your field and people respect your opinion. 10.0 or higher and you're a Twitter Rockstar!
You can learn your TFF Ratio here; tffratio.com
Tip #3;

Use This follow/un-follow Strategy

Having a good follow/un-follow strategy is crucial if you don't want to get your account shut down. You want your growth to look as natural as possible and I recommend using the same strategy that I learnt from Neil.

To build a great following and still fly under Twitters radar, you should be aiming to follow between 200-300 people in your niche each day and waiting at least two weeks before un-following the ones that did not return the favor.
Tip #4; Keep Your Expectations Realistic
Ok, so now that you've got your automation in place and automatically un-following those that don't return the favour it's time to set your expectations. Basically you need to realize that not everyone is going to follow you back, in fact 80-90% won't.
If you're playing it safe (which I highly recommend) then you should be following an average of 300 people per day. That means that you should be gaining at the very minimum 30 new followers each day, 900 per month and should hit about 10,000 followers within a year.
And remember, that's just by using this strategy alone and not including all the thousands of followers you'll attract from people re-tweeting your awesome content 😉
Tip #5; 

Engage With The Community
When using social media for business, it's easy to forget that there are actually real people at the end of each of your connections. These people are all potential leads, yes…But we need to remember that sales come when people trust you and people will not trust you if you don't keep it real.
Responding to peoples tweets, giving praise where it's deserved and even giving helpful advice are all great ways to build relationships. Doing these things will help you get the most out of your connections and will ensure that you're bringing value to the market, which at the end of the day is what it's all about!
Tip #6;

How To Pin A Tweet
This is an important strategy to get people back to your blog. Pinning a post to the top of your page will do a few things…
a) Provide Social Proof…It's the first thing people see when they check out your profile and since it's been there for a while the tweet will have a lot of activity.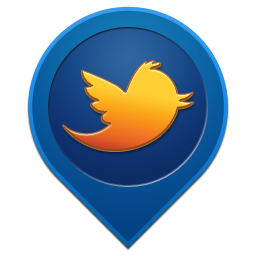 b) Provide Massive Value…The tweet you decide to pin at the top will obviously be chosen for a reason. That reason needs to be because your audience loved it and it gained the most attention because of its VALUE. This means that any new followers that see this tweet are much more likely to remember and respect you right off the bat.
c) Massive Traffic…Providing massive value and linking back to your blog with your pinned tweet will help ensure a click through to your site and a potential new lead.
You can Pin a tweet to the top of your profile by simply clicking the more button at the bottom of your tweet and clicking 'Pin To Your Profile Page'. Just remember to select a tweet that you notice really strikes a cord with you audience as it's more likely to connect with everyone else that sees it.
Tip #7;

Disable The Validation Step
Before moving forward with your follow strategy it's important that you disable the need for those that want to follow you to validate they're a human. This extra step will hurt the overall percent of people that'll follow you back.
Tip #8; 

What does # mean on twitter
For those that don't know how a hash tag (#) works (like me 5 minutes ago…) I'll try to sum it up for you here. Basically a hash tag (#) is something that's added to your tweets in order for those doing a search in twitter to find you.
For example, when this article is finished I'll head over to twitter and tweet this article with the following hash tags #Twittermarketing #Twitterfollowers
It's better to keep the tags to a minimum as any more than two tags can start to make you look a little desperate. For a more lengthy explanation please see this helpful post I found here.
Tip #9;

Be Very Clear With Your Profile Branding
First impressions count…And there's no better way to make a good or bad first impression then with your profile. It's best to take a few minutes here to decide exactly how you'd like people to perceive you and the message you're trying to convey.
Do you have more of a personal brand or corporate look?
Having good copy with a call to action linking back to your blog is also a good idea to generate traffic. For example; at the end of your description you might let them know you have plenty of free info on 'your niche' available at 'your link'.
Tip #10; 

Use Attention Grabbing Headlines
Headlines are the engine behind any good content and it's well recognized that without a good headline your content will most likely never get read…Especially if your new! Here are 5 tips to help you build the perfect attention grabbing headline;
1. You should try to have 6 or more words within your headline
2. Try and have interesting adjectives
3. 65 characters or more
4. Try starting the headline with an odd number. Any odd number between 7 and 101
5. Start your headline with numbers below 7 when your trying to emphasize how simple something is
Tip #11;

As Usual Valuable Content Holds The Key
Building a cult like following on Twitter or anywhere for that matter really comes down to how much value you're adding to their lives. You need to be passionate about the niche your talking to and it'll come through in the content you share. Being passionate about the niche you're in will help ensure creating valuable content will never feel like a job and it help you connect with your audience on a much deeper level. People like to be around passionate people and will share things that bring value to their lives in the hope that they can bring value to their own personal network!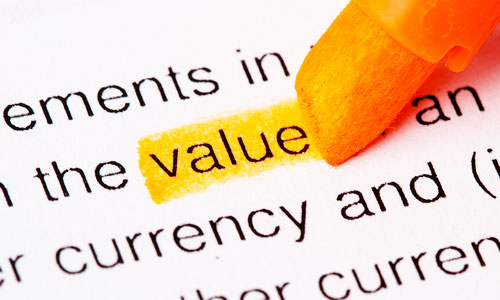 And so, after learning all these new things about what I once thought was a tool for the bored. I've come to learn that Twitter is actually a great place to connect with like minded people and a fantastic way to keep up to date with interesting developments in your niche. Keeping on top of your game helps to ensure that you're always providing the most relevant information to your followers and providing the most value.
Twitter is also a fantastic way to start generating some serious traffic to your site. Can you imagine what it would be like to have over 10,000 people looking at your eye grabbing headline that virtually forces them to click through to your site? An average blogger would cry tears of joy at the thought of getting even 1% of that number to visit there blog on a single day. It's powerful stuff.
If you use the strategies I've outlined and have your blog set up in a way that will convert visitors into leads and leads into sales then you're well on your way to building a life of freedom by sharing your interests with the world!
Don't have a blog that spits out leads like a lucky slot machine? How about a funnel that converts those leads into dollars?
That's ok, it took me a while to get it together too…Things are moving full steam ahead now though and if you'd like to jump on board with me then I'm happy to help you in any way I can.
Are you willing to do what it takes to achieve true freedom?
Your Friend,