Are you having trouble coming up with things to Tweet about?
Over the last few days I've been using Tweetdeck for content ideas, finding posts to re-tweet, general efficiency and using it to find other leaders in my field and I'll never look back. Tweetdeck is one of those tools that every serious marketer should have, MEANING YOU! and here's why…
#1 TweetDecks Sweet Dashboard Saves You A Lot Of Time
One of the features that impressed me the most was the layout of TweetDecks dashboard. After signing up to Twitter I started to realise that sorting through my messages, notifications and activity feed was going to be a real time drain and pain in the a@#…
Tweetdecks dashboard does away with this issue as it displays all your feeds in the one place and it's auto load feature means that I don't even need to refresh the page to see any new updates!
#2 Tweetdecks columns are highly customizable 
Tweetdecks dashboard is divided into columns. The default Tweetdeck settings give you the following columns;
Messages; The messages column will automatically load any new messages that have been sent to you from your Twitter followers.
Activity; The activity column will show a steady stream of tweets from all Twitter users whether you are following them or not (I deleted this column).
Notifications; The notifications column will notify you of activity that is specific to your account. Things like re-tweets, favourites and people who have followed you.
Home; The home column displays recent activity from all the accounts that you are currently following (I deleted this column)
There are also settings within each column which allow you to manage the content displayed within. For example, within the notifications column I set it so I do not see notifications of people that have followed my account as it's of little use to me to know this.
#3 Use TweetDeck To Get An Unlimited Supply Of Content Ideas
Tweetdeck gives you the ability to add different columns to your dashboard and one of the most powerful columns is the Search Column. The search column allows you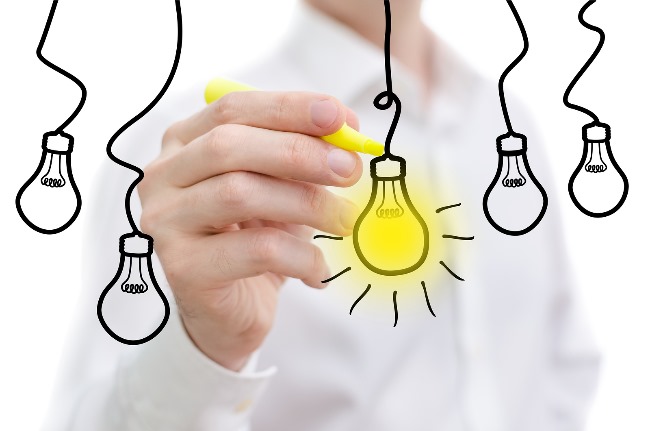 the ability to see tweets from across the Twitter platform that are related to your niche.
This is a fantastic way to continuously educate yourself and get an endless supply of content ideas for your blog. One of the columns that I'm currently using feeds me a continuous feed of tweets that contain the hashtag #twittermarketing. This feature can be applied to any niche and in my opinion this feature alone is a good enough reason to use this app.
#4 Tweetdeck & Re-Tweets
As mentioned in the about point, using the search feature column can be very powerful for your business. Another way to use this column is to be fed an endless supply of relevant content that you can re-tweet to your followers. I don't know about you but on of the things I struggled to get my head around was how I was suppose to find enough content to continuously tweet about…Thankfully this feature solves that issue!
#5 Finding & Building Relationships With Others In Your Niche
Another cool column type you can add to your dashboard is the ability to receive feeds from specific people. Using this column is a great way again, to find content ideas, things to re-tweet and perhaps more importantly is a great way to build relationships with other leaders in your niche for possible future joint ventures.
Continuously marking tweets as favourites and re-tweeting other leaders in your niche will ensure you have a chance of them noticing you. If you're also providing great content then they may return the favour and you'll be exposed to their followers too!
#6 It's Owned By Twitter & It's FREE!
Tweetdeck was purchased by Twitter in 2011 for the sum of $40 million. This fact gives you the peace of mind that the platform is valuable and will be around as long as Twitter exists. It's also free which is great for us!
#7 Supports Multiple Accounts
Do you have multiple twitter accounts? I bet the must be hard to manage right? Well not anymore…Tweetdeck supports multiple accounts and you can easily switch between them with just the click of a button.
#8 Scheduling Tweets
Going on holiday or just want to streamline your workflow a little more? Tweetdeck allows you the ability to schedule tweets in advance! Careful not to overuse this feature as you don't want your followers to think your some heartless robot 😉
#9 Taking Advantage Of Twitters List Feature
Twitters list feature allows you to group different accounts and website into a particular list. Let's say you wanted to create a list around social media marketing, you could group all the leader and leading websites into one list where you'll be able to access all their great content. Other twitter account can follow your lists too! TweetDeck allows you to add a list column to your dashboard so you can see a continuous feed of your favourite content from around the web.
TweetDeck is one of those tools that I'm using everyday and I will continue to use it as long as I see Twitter as a valuable strategy for my business. The available features, the fact that it's owned by Twitter and that it's free have me convinced that this is a must have tool if your serious about Twitter marketing.
I hope that you were able to get some value from this post! If so then please leave me a comment below or share this article with your favourite social media account! Feel free to leave me a question in the comments section below if you have any
Your Friend,